Articles meriting serious consideration - judge the chow chow
These pages are included in judges training schemes around the world. The calibre of information presented serve as a guide to both judges and breeders internationally, in the interest of preserving of the Chow Chow as a breed for future generations.
The Chow Chow breed thanks all serious breeders and judges for their time & dedication.
Internationally respected Specialist judges and mentors of the Chow Chow provide the important view of breed defining characteristics.
Photos & illustrations submitted by the authors as visual aids.
---
VERY IMPORTANT JUDGES' GUIDE: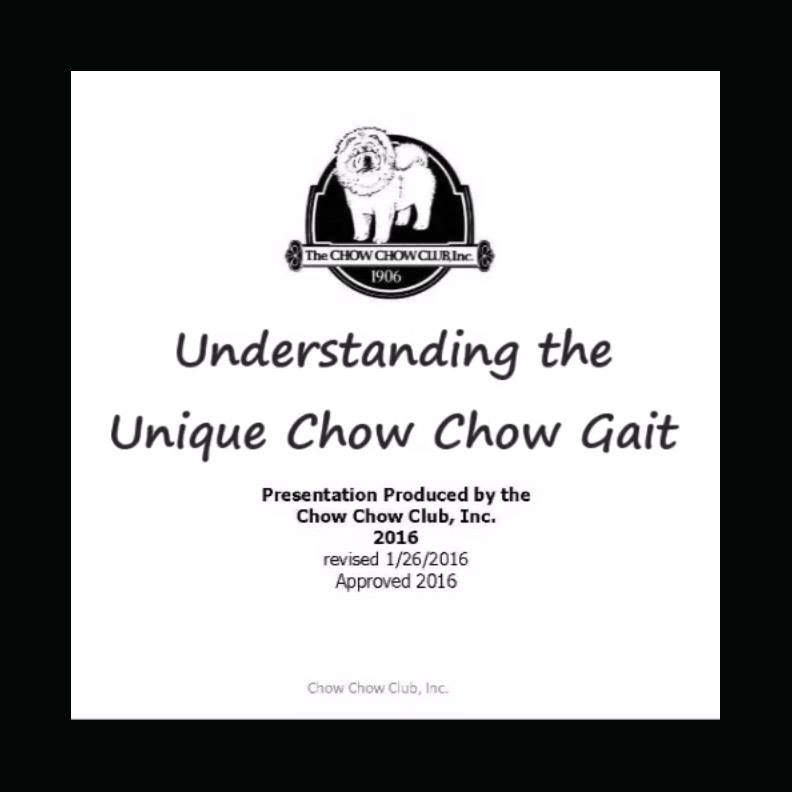 According to every breed standard internationally, the Chow Chow's unique pendulum swing (stilted gait) is as important as the blue tongue and "oriental" scowl.  Overall balance of correct front and rear angles results in full extension producing the characteristic swinging gait.
Yet internationally this gait, a historic hallmark of Chow Chow breed type, is not found in the majority of today's Chow Chows.
Out of very deep concern, the Chow Chow Club Inc is pleased to present this VIDEO,
compiled by breed mentors/judges, with the intention of guiding fellow judges in their evaluation.
Please study it and help our Chow Chows regain, and improve, this required element of true Chow Chow Type.
VIDEO: THE CHOW CHOW'S UNIQUE PENDULUM GAIT
INDEPTH EXPLANATION & EVALUATION GUIDE
---