Missing, Lost or Stray Chow Chows - What To Do?!
PLEASE HELP FIND OUR MISSING CHOW CHOW!!!
We all read the message above and our hearts sink, as we know how we would feel should our beloved chow chow go missing. Unfortunately a secure home environment is only as good as the circumstances which govern it at any given period of time, and sometimes such circumstances are beyond our control. What can one do to ensure the best chances of finding the lost animals? Here are recommendations from those who have lost and found their dogs again: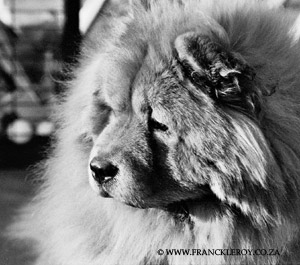 Protect your chow chow:
1) Have your chow chows microchipped, because collars can be removed.
2) Ensure vaccinations, deworming and tick & flea protection are all up to date, to ensure it is protected as best possible in such a scenario
3) Socialise your dog from young and get it used to street environments (help it become street-wise). Walk it regularly in your neighborhood to ensure that it is very familiar with it's surrounding environment for a radius of at least 5km.
4) Always have fairly up to date photographs of your chow chow that make it easily identifiable. That quirky ear or lop-sided grin is it's identifying characteristic and vital when you hope to identify it. Capture it's uniqueness on images.
My dog is lost - what do I do next?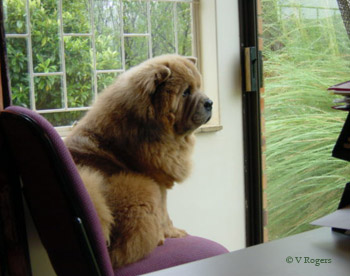 1) Communicate - far and wide. Leave printed pages with photos and contact details where at all possible. Offering a reward is promoted by some and frowned on by some. Use your discretion. Consider covering a much wider area than your immediate neighbourhood.
2) Communicate - network via social networks and electronic media.
3) Alert veterinarians in as wide an area as possible. Sometimes a stray has been picked up & charmed the family, who then decided to try keep it. However, for injury/treatment someone has to encounter it at some point. Or it may have been injured and a kind-hearted individual has taken it for care. Some people prefer notifying their vets instead of animal welfare organizations when finding a stray - fearing that it will be euthanased by these welfare organizations.
4) Alert animal welfare organizations extensively. Stay in contact with them for several months. A charming dog may have been taken home, but as the work/care becomes apparent, people then abandon them to welfare organizations, sometimes giving fictitious 'found at' details.
5) Search protected spots. Whilst some strays keep moving great distances driven by confusion and uncertainty, others are known to sit down in a spot, sometimes for hours, trying to orientate themselves or recover.
6) Due to it's cautious nature, some stray chows have been reported to go "wild". If your dog is cautious by nature, mention on your lost information postings that your dog will be scared and bewildered and should not be chased, but if people can please report it's vicinity to you (even just following it slowly from a distance if possible), then you can come through and try win it's confidence. It may take a while for it to be certain that you are indeed real and not it's imagination! Be patient with it and remember to take lots of familiar smelling items or fellow pets with you.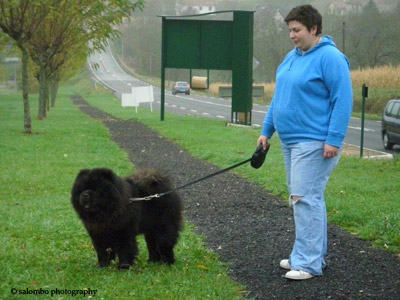 I have found a stray chow chow!
1) Do not attempt to catch an aggressive or very fearful dog, you do not know if it is rabid or not.
2) Due to it's cautious nature, some stray chows have been reported to go "wild". If a chow chow seems very scared and bewildered, it should not be chased. Report it's vicinity and description to your vet, local animal welfare association and post it on all social networks or spread the word via electronic media.
3) If it is amenable and can be coaxed into a safe mode of transport, take it to the nearest vet or shelter, preferably not to your home, as you do not know if it bears any sicknesses or has had it's rabies vaccinations. Contact as many veterinarians and animal welfare associations that you can, and post the news on social networks or via electronic media. Try take a photo if possible, include any unique features.
4) If it is at all possible, assist the caregivers (vets/animal shelters) with your contribution of food or other care whilst it's identity/ownership is being investigated.
Thank You for caring!!!
The golden rule applies - "do unto others as you wish them to do unto you". Whilst giving priority to your personal and your family's safety and well-being, bear in mind someone has lost a beloved member of their family, and a very lost and lonely chow chow is desperately wondering how to solve all his life threatening issues. Considerately do the best your circumstances allow, hoping that one day you and your chow chow will be treated in a similar manner when you might have to face this unfortunate set of circumstances.
Here is a direct link to our Chow Chow Africa notification albums:
(You can view these albums even if you are not a member of Facebook.)