Rescue Chow Chows in Africa
HELP US FIND A LOVING HOME PLEASE!!!
The sad rescue plea of rescue, neglected and/or abused Chow Chows in South Africa.... how do you choose to wear your label as a pet owner/breeder/relevant body?...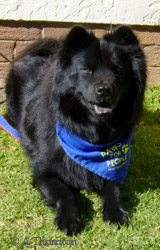 Chow Chow Needs New Home:
The sad reality is that there will always be chow chows in need of a new home. Not all chow chows needing a new home are neglected or abused. In today's world of transient circumstances, anybody may find themselves in circumstances they never imagined, as is so well illustrated by recent disasters internationally. The well-being of ANY living beings within one's care should be one's primary concern to resolve when such circumstances strike. Many deal with this challenge admirably and in the case of affected chow chows - they are happily settled with new & hopefully permanent homes.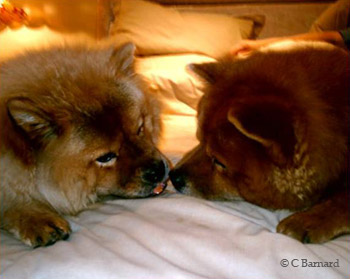 A Positive Approach:
Most chow chows ending up in rescue facilities, even if they were from a registered breeder, will have no proof/mention of this. It seems that the vast majority of Chow Chows in need of rescue from poor circumstances, appear to not be originating from breeders of KUSA registered dogs. For the petowner wanting to act responsibly, one of the ways to prevent the proliferation of homeless unregistered chows, is to, where at all possible, not purchase Chow Chow puppies from breeders of unregistered dogs - rather wait for the right pup from a responsible, KUSA registered breeder. By taking away the demand, one discourages irresponsible breeding. For the breeder wanting to act responsibly, the need to screen pet homes more carefully is strongly evident, as well as the need to remain in touch with the owners of your puppies for the lifespan of the Chow.
Relevant Chow Chow Rescue Bodies:
Two bodies which have assumed a measure of responsibility for Chow Chows in Southern Africa are the Kennel Union of Southern Africa as well as the Chow Chow Club of Gauteng. Neither currently have an official rescue scheme specifically for all Chow Chows. Apart from them, there is the SPCA, Animals in Distress and the like. Chow Chow Africa provides a list at the bottom of this page for your information.
Once abused and neglected, the Chow Chow does not give it's trust easily. Therefore, if you have the desire and feel you are able to offer a home to a rescue chow chow, please FIRST read the following article - Adopting an adult Chow Chow. You can then email your details and a short description to various animal welfare bodies who are most likely to know about chow chows in need of a good home.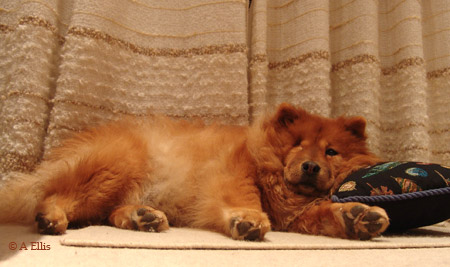 Chow Chow Africa wishes to thank you in behalf of the breed, for the interest you show & hope to see you back here soon, with before and after photos of your rescue.
Here is a direct link to the Chow Chow Africa RESCUE ALBUM (Chow Chows in need of furever homes):
You can view this album even if you are not a member of Facebook.
We offer a free service to official rescue or welfare facilities to list their contact details on this page to bring together prospective rescue Chow Chows and permanent, loving homes.
Animal Welfare bodies which may have Chow Chows Available for Rescue: