Chow Chow EMERGENCY!!!
"I had an absolutely harrowing experience with Miss Scarlett. On Saturday night she looked ill, went lame in her back legs, face swelled up and looked like she was dying. I phoned the emergency vet who said I must bring her but it would cost. As a struggling single parent, I phoned the local SPCA who said I must take her anyway they would assist with the bill.
So off we dash to the vet with Scarlett limp in my arms as I carry her in. Diagnoses - she has a severe infection. Pay thousands or death by lethal injection! I eventually borrowed the money from my 80 year old mother to pay for the bill to save my darling. At 8 am I was told to take Scarlet (on a drip) to a day vet.
After more disappointments at another vet, eventually I ended up at a helpful vet who took control of the situation, admitted Scarlett and told me we would work something out. Scarlett stayed in hospital 4 days, and was then allowed to come home. A kind friend paid the further hospital bill which was thousands of Rands. What options did I have other than these facilities? Can you tell me please?"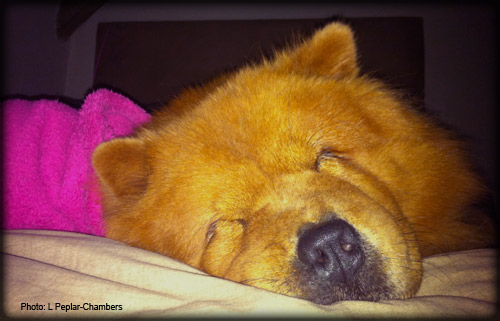 It is both a privilege and a responsibility to own a chow chow and care for it accordingly. This makes it imperative to know how to handle emergencies with your chow chow.
What constitutes an emergency?
Any situation you believe is potentially life-threatening for your pet within a short period of time, or that may lead to permanent health problems if not attended to immediately. Your pet may show any of the following signs:
* Sudden Weakness
* Sudden difficulty walking
* Severe bleeding
* Difficulty breathing
* Collapse
* Ongoing seizures
* Sudden and ongoing pain (yelping, shaking, hiding, refusing to interact)
* Vomiting blood"
Available options of Veterinary Care for your Chow Chow
South Africa has no animal care equivalent to state administered clinics and hospitals for humans. Veterinarians in private practise are not registered credit providers and therefore credit agreements are generally not available. There is a long-standing agreement between the SAVC and Animal Welfare Organizations where private patients who do not qualify for welfare assistance are not treated. An Almonying System (Means Test) is in place and only those who pass will be treated at Animal Welfare Hospitals. Please note that unless you have done this test prior to the emergency, it cannot be completed suddenly during the night.
Veterinary facilities do not receive any subsidies. To enable Veterinary Professionals in private practise to render a professional service, generally they charge fees recommended by the SAVC. These fees are formulated based on the costs of consumables, drugs, professional time, staff, licences, premises, equipment, etc. Added to this, treatments once reserved for humans, such as radiation therapy, transplants, diagnostic tools such as MRI scans, and more are now available to pets - saving animals, but at a cost. If you are the type of person who would do anything to save your pet, including spend thousands on medical care - then pet insurance might be a perferable alternative than going into debt.
Thus - "Forewarned is Forearmed!" As a responsible pet owner, have a plan in place should you encounter the misfortune of a pet emergency. Here are some guidelines by the SAVC to help you plan ahead:
Whom will you Contact?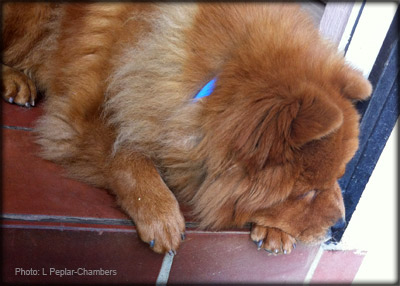 * Keep telephone numbers in a conspicuous place (eg on the fridge) and save them to your cellular phone.
* Know the contact number of your local veterinarian
* Find out if your veterinarian is available after hours and if not, find out whom to contact
* If your veterinarian is available after hours, obtain his/her emergency number
* The contact details for the nearest after-hours emergency veterinary practice
* Keep your records updated at all veterinary practices you may use to avoid wasting time on administration in an emergency
* Know the consulting hours for your local veterinary practice
* Find out if the local veterinary practice has an ambulance service
* Make sure you know the route to the veterinarian
* Save the co-ordinates of the veterinarian's address on your GPS.
How will you transport your Chow Chow?
* Keep a secure pet carrier within easy reach.
* Make your chow chow used to the carrier by positive experiences such as treats/toys
* Keep an old blanket handy incase you have to carry the patient in it
* Make sure your chow chow is used to riding in the car when he/she is healthy, make it fun - this ensures that the trip to the vet is less stressful for them
* If you do not have your own transport, ensure that you have some options available in case of an emergency - eg. a helpful neighbour or family member and a Taxi service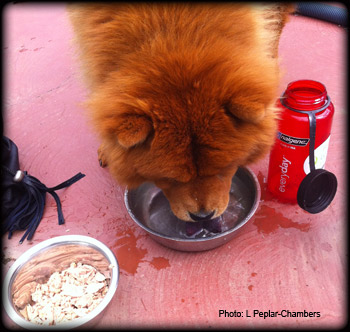 How will you pay for the treatment?

As a pet owner, you are responsible for all aspects of your pet's care, including veterinary services. Most practices work on a cash basis, ie requiring immediate payment for services rendered, therefore it is essential that you make provision for unexpected veterinary costs. Here are some ideas:
* Keep a pet emergency fund on hand at home
* Budget for veterinary expenses every month
* Join a pet health insurance scheme
(Remember, if you are taking someone else's pet to the vet, you may be held liable for the costs.)
When you have an emergency:
* Stay calm when phoning the veterinarian!
* State your name
* State the nature of the emergency (what is wrong?) and duration (how long?)
* Listen carefully to any instruction from the vet, preferably write them down.
* Provide your contact details
* Should this not be your regular veterinarian, provide the name and contact details of your regular veterinarian
* Handle the pet with care as pain could cause unexpected bites.
* Use a pet carrier/blanket to carry the patient
* Get yourself and your chow chow to the vet safely - do not drive dangerously
* Give your full co-operation to the veterinary health team (Let go of the patient)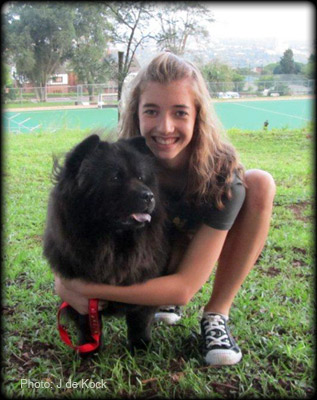 What to take with you:
* Your driver's licence
* Your identity document
* Your phone
* Your wallet
* Your housekeys
First Aid for Chow Chows:
Keep in mind the following basic first aid principles:
* Stay calm - this keeps the pet calm
* Chow Chows in pain may bite - be careful and use a muzzle if you have one.
* Avoid touching the Chow Chow - when in pain they do not appreciate patting and stroking
* Acute bleeding - apply direct pressure with a clean towel
* Seizures - leave an animal that is having a fit - do not try to pull out the tongue - just make sure that the environment is safe for the Chow Chow
* Do not give any human medicine to your pet, unless specifically instructed to do so by your vet
* Get the patient to the vet as quickly as possible
Sources of some information: SA Veterinary Council and SA Companion Animal Council
How to perform CPR on dogs....